Pena Adobe and Lagoon Valley Park
Bedrock Mortar Sites
(Solano County)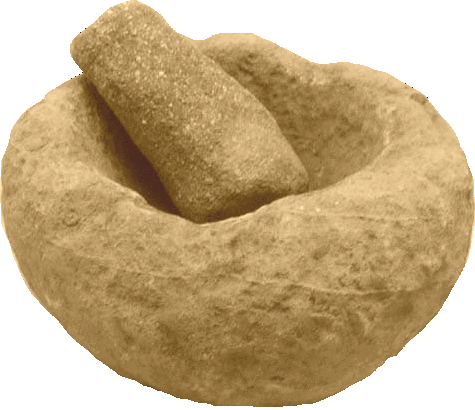 Pena Adobe sits next to Lagoon Valley, which is a low area that once was marshland, but today has an 80-acre, man-made lake. Long ago the Southern Patwin Village of Malacca was here on the north side of the marsh, same site where the pioneer Pena family in the 1840s built an adobe using Indian labor. Today the adobe is a small museum with artifacts, and nearby are bedrock mortars to visit. The parking lot for the museum is at 4699 Pena Adobe Road in Vacaville, and it is the trailhead for a short hike to the Hume Grove bedrock mortars. The park website has more information.

Lagoon Valley Sites (Village of Malaca)
Pena Adobe site (open to the public)
The Pena Adobe Museum features Indian artifacts inside the building, and outside the museum there are two large boulders with bedrock mortars in them. The boulder shown on the left is at interpretive marker number 8, but it was moved from its original location, which was about 450 feet to the northeast, on the other side of the grass play field. The other boulder (right) sits in front of the adobe.

38.337333,-122.0153333

Hume Grove site (open to the public)
This site is a rock slab with 10 bedrock mortars located near the south side of Hume Grove, which is about 500 yards northeast of the Pena Adobe Museum and just off the paved bike path that starts near the museum. There is also a grooved rock towards the north end of the groove. Several of the rocks here have groove marks made by drill bits and heavy machinery, but this one is special as it was probably created by Native Americans who used it to sharpen sticks and/or stone tools.


38.338830, -122.010266 (left photo - bedrock mortar site)
38.340090, -122.010643 (right photo - grooved stone site)
Return to Archaeological Sites
| | |
| --- | --- |
| | Copyright © 1998- - Carty Brothers, Inc. |