Tolenas Soda Springs
Bedrock Mortar Sites
(Solano County)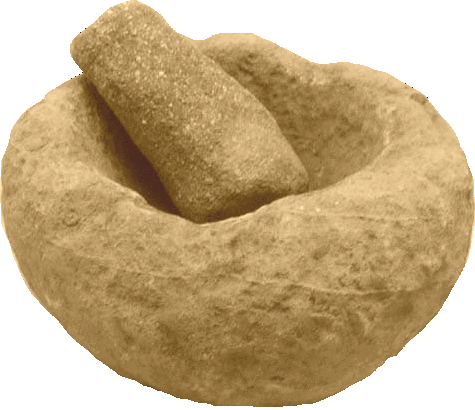 Tolenas Soda Springs, where it enters the Suisun plain, was at or very close to the ancient Southern Patwin village of Tolen, the exact location of which is not known with any certainty. There are several bedrock mortars here in scattered boulders. However, they are on private property that is closed to all public access.

Tolenas Soda Springs (village of Tolen)
Tolenas Springs Road site (private property - no public access allowed)
This site has at least 40 bedrock mortars and several cupules in large boulders in the steam bed of Soda Springs Creek. Although this site is only two miles away from the Patwin village of Malacca, it is part of the Tolenas Rancho, so it may be asscociated with the village of Tolen. However, the location of Tolen is not known with any certainty.
Return to Archaeological Sites
| | |
| --- | --- |
| | Copyright © 1998- - Carty Brothers, Inc. |