Rufus and Alonzo Buell and the Founding of Buellton


(Version November 13, 2022)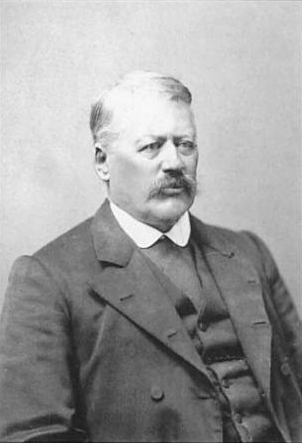 Rufus Thompson Buell was born on the family farm in Essex, Chittenden County, Vermont on Nov, 12, 1827 to Hannah Olin (1807-1875) and Linus Buell (1804-1874). His grandparents were Samuel Buell (1757-1825) and Rachel Wilcox (1762-1834), who had been some of the first pioneers to settle Essex, having purchased on Oct. 1, 1793 about 100 acres of land that became the core of the Buell farm. The Buells were also neighbors of Carty family, who had come to Vermont from Ireland, probably about 1821 or 1822, and were farming two- or three-hundred acres to the west of the Buells.
Rufus was well educated for the times, having attended Oberlin College in Ohio for three years. He then traveled through Kentucky in 1850 to teach at the Pine Grove Academy in Caldwell Parish, Louisiana. Also, we know that on June 3, 1851 he enlisted in the Army in New York.
The discovery of gold in California inspired Rufus to seek his fortune out west, so he boarded the steamer Yankee Blade in New York in 1853 and sailed around Cape Horn for the gold fields. He arrived in San Francisco 100 days later, supposedly with only 54 cents in his pocket, and made his way to the Bidwell's Bar mining camp on the middle fork of the Feather River near Oroville. However, he did not strike it rich, and by 1856 he was farming bottom lands along the Feather River in Sonoma County. The following year he bought 13 cows and started up a dairy at Point Reyes in Marin County that was successful enough to enable him eight years later to start an 800-cow dairy near Salinas in Monterey County.
Rufus' younger brother, Alonzo Wilcox Buell (b. March 18, 1836), no doubt inspired by his brother's successes in the West, traveled overland from St. Louis in 1857 to join Rufus in California. He made the journey with several neighbors from Vermont over a period of ten months with three wagons, eighty cattle and 3,500 sheep, arriving in San Francisco on Christmas Eve of 1857. Unable to find work in Oakland, as he had planned, he ended up walking forty miles in one day to Point Reyes, surprizing his brother Rufus at his diary there. Alonzo did well growing barley and potatoes, and working with his brother's dairy operations.
A drought during the winter of 1864-65 had forced many farmers to sell off their land to pay debts, and the Buells took advantage of these conditions in 1867 to pick up a one-quarter interest in the Rancho San Carlos de Jonata that had been advertized in a local newspaper - a 26,000-acre Mexican land grant in the Santa Ynez Valley that had originally been granted to Jose Maria Covarrubias and Joaquin Carrillo of Santa Barbara. Apparently, a half interest in the rancho had been picked up by a man named Hughes, who then sold half of his interest to the Buells.
Once the purchase was concluded, Rufus traveled back to Vermont in late 1867 and married his cousin, *Helen (Hellin) Olin (1848-1933) on Dec. 11, 1867, probably in Westford (Chittenden County), Vermont. Their son, Linus Buell (1868-1931), was the first of four children, but the only one to survive into adulthood. Likewise, Alonzo married a neighbor girl from Vermont named Mary Carty, with the wedding taking place Dec. 25, 1868 at the Buena Vista Ranch, near Salinas in Monterey County, but we do not know if he brought her out from Vermont, or if she made the journey to California on her own. As Rufus probably owned the Buena Vista Ranch, she may have made the journey with Rufus and his new bride. Alonzo and Mary had a long marriage with eleven children, seven of whom survived.
*The name of Rufus Buell's first wife is incorrectly given by Phyllis Lotz as Helen Goodchild in her online history of Buellton, and this error unfortunately has been perpetuated in several online family histories. However, this wife is clearly identified as Hellin Olin in Vermont State Vital Records, and Hughes and Munsell (1899, p. 163) identify her as Henry Olin, which is probably a misprint for Helen Olin. Rufus Buell's maternal grandfather was James Olin (c.1770-1856) of Westford, Vermont, and this same James Olin was likely the paternal grandfather of Rufus' wife Helen Olin as well.
The Buell brothers dissolved their partnership in 1872, and Rufus picked up the remaining intests in the San Carlos Rancho to become the sole owner. Alonzo then used his earning from the venture to purchase the Canada Corral Ranch at El Capitan from the heirs of Capt. Jose F. Ortega. Located south of the Rufus Buell Ranch, Alonzo's ranch covered 4,444 acres and extended inland from the modern El Capitan State Beach. Around this time two more Buell brothers, Harland (1842-1918) in 1863 and Hervey James (1849-1899) sometime later also made their way to California, with Harlan becoming a merchant in Watsonville, and Hervey settling in Montecito where he was postmaster and a merchant.
The former San Carlos Rancho, now the Buell Ranch, extended west to the Santa Ynez Mission, south to the Santa Ynez River, and north to Zaca Station on modern Highway 101. Whereas the original grantees Covarrubias and Carrillo used the land only to run cattle, Rufus started out with a dairy operation that grew to 1,200 cows, in addition to 3,500 head of cattle. He also raised horses, grew wheat, made cheese, ran a vineyard, and ran an orchard. To contain his stock, he erected 40 miles of board fence, at a time when lumber was very expensive. The ranch pretty much became a town of its own, with general store, post office, bunkhouses, blacksmith shop, and homes, all established by 1875 through the efforts of Rufus.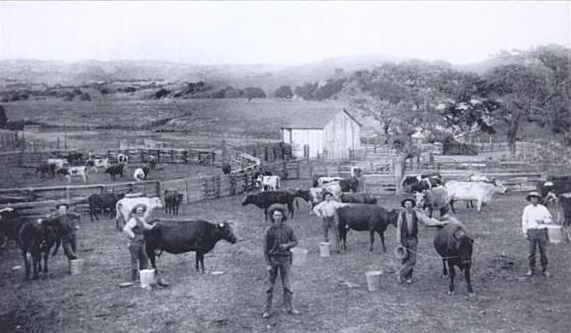 The dairy at the Buell Ranch was one of the largest dairies in Santa Barbara County in the late 1800s, and several of Rufus Buell's relatives from Vermont probably worked here at one time or another, including his in-laws the Carty brothers.
Rufus financed his land acquisitons with money borrowed from San Francisco bankers, and he acquired considerable debt. Prosperity during the late 1860s and early 1870s allowed him to make payments on his loans, but a severe drought during the winter of 1876-77 brought hard times, and Rufus was forced to sell off 4,200 acres of choice Buell Ranch farmlands known as the Buell Flat/Llano Grade, which curtailed some of his farming efforts.
Around this time Rufus probably made the acquaintance of William Wallace Broughton (1836-1910), who in 1875 founded the nearby town of Lompoc, at the same time that he started publication of a newspaper called the Lompoc Record. From 1880 to 1882 Broughton and Buell co-published a San Francisco newspaper called the Pacific Greenbacker, an 8-page weekly that claimed a circulation of 3,000 copies. As Lompoc prospered, so did the Buell Ranch, and from 1883-84 there was even a stagecoach stop at the ranch.
Marital problems eventually forced Rufus and his wife Helen to go their separate ways. While Helen went north to live in San Martin, California (near Gilroy), Rufus made a trip to Bradford, Pennsylvania where in 1892 he married his second wife Emily Budd (1869-1945), who was the same age as his son Linus, and brought her back to the Buell Ranch. Although he was by now in his late 60s, he fathered five more children with Emily - Rufus Thompson Jr. (1893-1967), Walter (1894-1980), Glenn (1895-1979), Odin (1897-1976) and Gertrude (1899-1980).
Rufus died at the Buell Ranch in 1905 at the age of 78, and was buried in the family plot, which today sits under the parking lot of the hotel at Andersen's Pea Soup on Highway 101. Before they paved the lot, his body was moved to Oak Hill Cemetery, in Ballard, where he is buried today.
When Rufus died, Linus, his surviving son from his first marriage, inherited the ranch, and the small town associated with it. William Budd (1875-1951), who was brother-in-law to Rufus as well as the town postmaster, began referring to the ranch community in 1916 as Buellton, and the name stuck. The town continued to grow, and Buellton is best known today as the home of Andersens Pea Soup. The ranch stayed intact awhile longer until 1931, when Linus passed on, and it was divided up among his heirs. Today Odin Buell's son Jim Buell, a great grandson of Rufus, runs the "La Rancheria" ranch, which represents the last remnant of the old Buell Ranch.
At least three of the brothers of Rufus Buell followed him to California over the years, as well as several of his in-laws the Carty brothers. Alonzo Buell, whose picture is shown below, bought the El Captian Ranch and married Mary Carty. Alonzo, who became a wealthy member of Santa Barbara society, died in Santa Barbara on Aug. 20, 1911. Although an undated cenotaph erected in his memory by his children stands today in the Santa Barbara Cemetery, his actual burial is in nearby Calvary Cemetery, where a simple stone inscribed "Father" marks his grave. His wife Mary, who died in 1904, is buried next to him with a stone that reads "Mother". Brother Hervey Buell is buried in the Santa Barbara Cemetery, and another brother Harlan Buell is buried in the Santa Clara Cemetery in San Jose.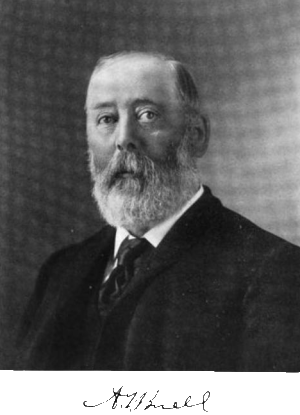 The Children of Linus Buell (1804-1874) and Hannah Olin (1807-1875) - all born in Essex, Vermont
Rufus T Buell (1827–1905) was born Nov. 10, 1827. He came to California in 1853 and became a wealthy rancher. He died Nov. 15, 1905, and was buried in a family plot where the parking lot is today for Anderson's Pea Soup in Buellton, but the graves have now been moved to Oak Hill Cemetery in nearby Ballard. Both of his wives are in the same cemetery.
Mary Marion Buell (1834-1883) was born May 13, 1831, and married Samuel Thompson (1824-1886). She died July 4, 1883 in Colchester, Vermont, where she is buried there with her husband in the Methodist Cemetery.
Andalusia Buell (1833-1840) was born Dec. 11, 1833, and died Oct. 5, 1840, when she was six-years old. She is buried near her parents in Essex, Chittenden County, Vermont in the Essex Common Burial Ground.
Alonzo Wilcox Buell (1836-1911) was born March 18, 1836. He came to California in 1857 and like his brother Rufus became a wealthy rancher. He died Aug. 20, 1911, and is buried with his wife Mary Carty in the Calvary Cemetery in Santa Barbara, California.
Harlan Page Buell (1842-1918) came to California in 1863. He was living in Castroville, California in 1880, and then in Santa Cruz in 1910, with a wife and family. He is said to have been a merchant in Watsonville. He died May 13, 1918 in Lodi, while visiting his daughter, and is buried with his wife Sarah (1852-1919) in the Santa Clara Cemetery in San Jose.
Helen Buell (b. c.1848) was probably born about 1848 in Vermont. We know her only from the 1860 U.S. Census return, which indicates that she probaly died shortly thereafter. If so, she most likely is buried near her parents in Essex, Chittenden County, Vermont in the Essex Common Burial Ground. But this has not been confirmed, and her grave may very well be unmarked.
Hervey James Buell (1849-1899), was born Dec. 7, 1849, and became a merchant and postmaster in Montecito, California. He died Jan. 13, 1899. Both Hervey and his wife Elsie Whitton (1852-1937) are buried in the Santa Barbara Cemetery.
---
References