More on the Ancestry of Frances Maria Smith


(version January 3, 2021)
Please email corrections to Mike Clark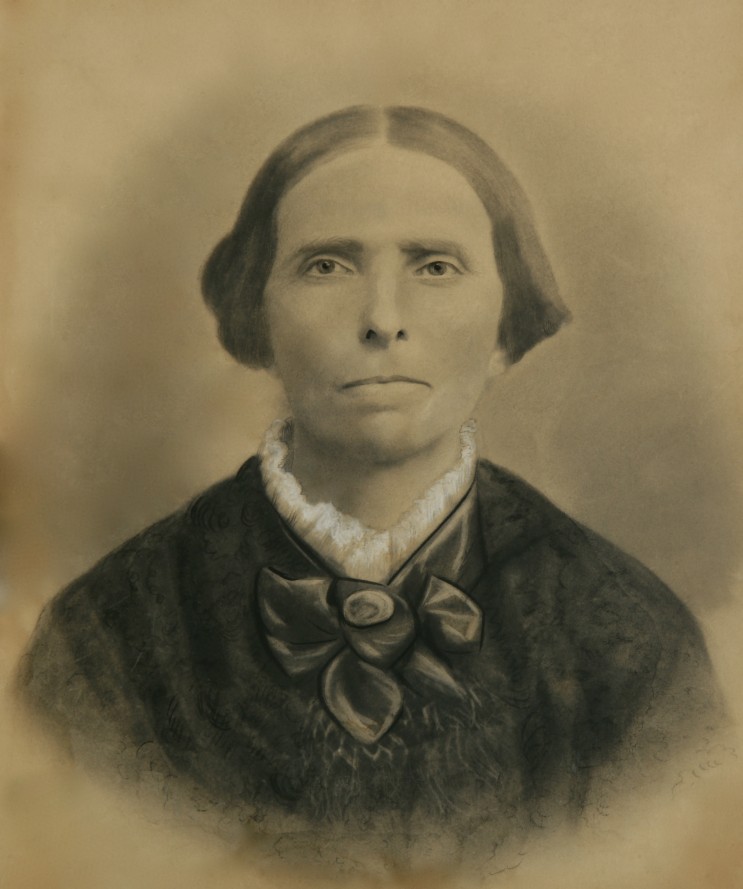 Frances Maria Smith (1825-1892), the wife of William Toombs (1824-1892), and the matriarch of the Toombs family of Placerville, was born in Sackets Harbor, New York to James Smith and Nancy Drake (1801-1879). We are told that the names of Frances' maternal grandparents are John Francis Drake and Tamar Geraud, the source of that information being a family letter written by Mary Swansborough, the daughter of Frances. Beyond what appears in that letter, we know little else about the ancestry of Frances. What follows are some speculations to try and fill in some of the gaps in that ancestry.
The Family of Tamar Geraud - Sometime after 1762 Monsieur Geraud, a French Huguenot, immigrated to the United States to escape religious persecution and settled in New York. He probably sailed initially into French Quebec, and eventually made his way across the border to upstate New York. His daughter Tamar Geraud was probably born in the 1780s or so somewhere in upstate New York, and sometime about 1800 married a man named John Francis Drake, who is said to have been a descendant of the famous Sir Francis Drake (Swansborough, 1930). However, it is with Tamar that we continue, and we cover her husband's possible ancestry in the section on "The Genealogy of the Drake Family".
Tamar and her husband evidently lived for a time at Sackets Harbor on the southeastern shore of Lake Ontario, as Mary Swansboroughs's family history states their daughter Nancy Drake was born on Jan. 14, 1801 Sackets Harbor. Mary then places them many miles to the west on the opposite side of the lake on the American side of Niagara Falls, where she writes that they ran a hostelry and raised a large family, most of whom were girls. Mary also tells us that "Grandpa Drake was an ardent Mason and the Lodge of Masons met in the banquet room of [his] hotel." (Swansborough, 1930).
Our first documentation that Tamar Drake is a real person is when we find her listed, probably as a widow, in the 1825 New York State Census. This census shows her residing as the household head in the town of Hounsfield in Jefferson County. She appears without a husband again in the 1830 and 1840 U.S. Census. Her name in all these returns is shown with various spellings. Her residence in the earlier returns is at Hounsfield, which is next to Sackets Harbor, then she is listed in the 1840 census at Sackets Harbor proper. Thus, she and her family probably lived initially at Sackets Harbor, then relocated to Niagara Falls, and later moved back to Sackets Harbor. Furthermore, her husband John Drake likely died before the 1825 census, and because Tamar was still living during the 1840 census, but is missing from the 1850 census, she probably died during the interim.
* * *
Gilbert Drake of Queenston - The preceding account is based in large part on a previously mentioned family letter written by Mary Swansborough, Mary being one of the granddaughters of John Francis Drake. Mary is also one of the information sources for Notes by Irene MacBeth, wherein the name John Drake appears a second time. We know that the Drake family lived at times at both Sackets Harbor, and at or near Niagara Falls, where they had a tavern and/or hotel near the Falls. There are some interesting, if not amazing coincidences, when comparing the information Mary relates, to information we have found about a certain Gilbert Drake of New York, who from about 1800 to 1809 was an innkeeper at Queenston in Ontario, Canada. The City of Queenston from 1792 to 1796 was the capital of Upper Canada, and it sits on the Canadian side of the Niagara River, about 5 miles north of Niagara Falls, and 5 miles south of Niagara-by-the-Lake, where the Niagara River flows into Lake Ontario. Some of what we know about this Gilbert Drake follows.
"Gilbert Drake announced in the local newspaper [Niagara Herald, Jan. 24, 1801] in October 1800 that he was recently arrived from New York and had taken over operation of the Lyon Hotel. Four years later he opened a tavern in Queenston, which ke kept until at least 1809." Ref: Nancy Butler, Richard D. Merritt, Michael Power, eds. (1991), The Capital Years: Niagara-on-the-Lake 1792-1796, Dundurn Press, Ltd. and the Niagara Historical Society, Toronto, Canada, p. 213.

"... your Petitioner has been in this Province about Six years, has a Wife and seven Children in this Province, and is in sufficient circumstances to go upon a new Farm." Ref: An Upper Canada Land Petition of Gilbert Drake of the Township of Niagara, Innkeeper dated at York (Toronto) on Oct. 6, 1806 on a pre-printed form with fill-ins.

The Niagara (Canada) Lodge of Masons.

Gilbert Drake became a charter member in 1803 of St. John's Lodge of Friendship, no. 2 Niagara.
Gilbert Drake then served from December 1803 to June 1804 as Junior Warden of the Lodge.
The lodge met "From 24th July, 1804-10th October, 1805, at Bro. Gilbert Drake's tavern, Queenstown."
Gilbert Drake next served from June to December 1805 as the Worshipful Master (supreme leader) of the Lodge.
The lodge met "From 6th October 1808-3rd March 1809. Gilbert Drake's tavern, Queenstown."


Ref: J. Ross Robertson (1900), The History of Freemasonry in Canada from its introduction in 1749, George A. Morang & Co., Ltd, Toronto, p. 506 & 509-510.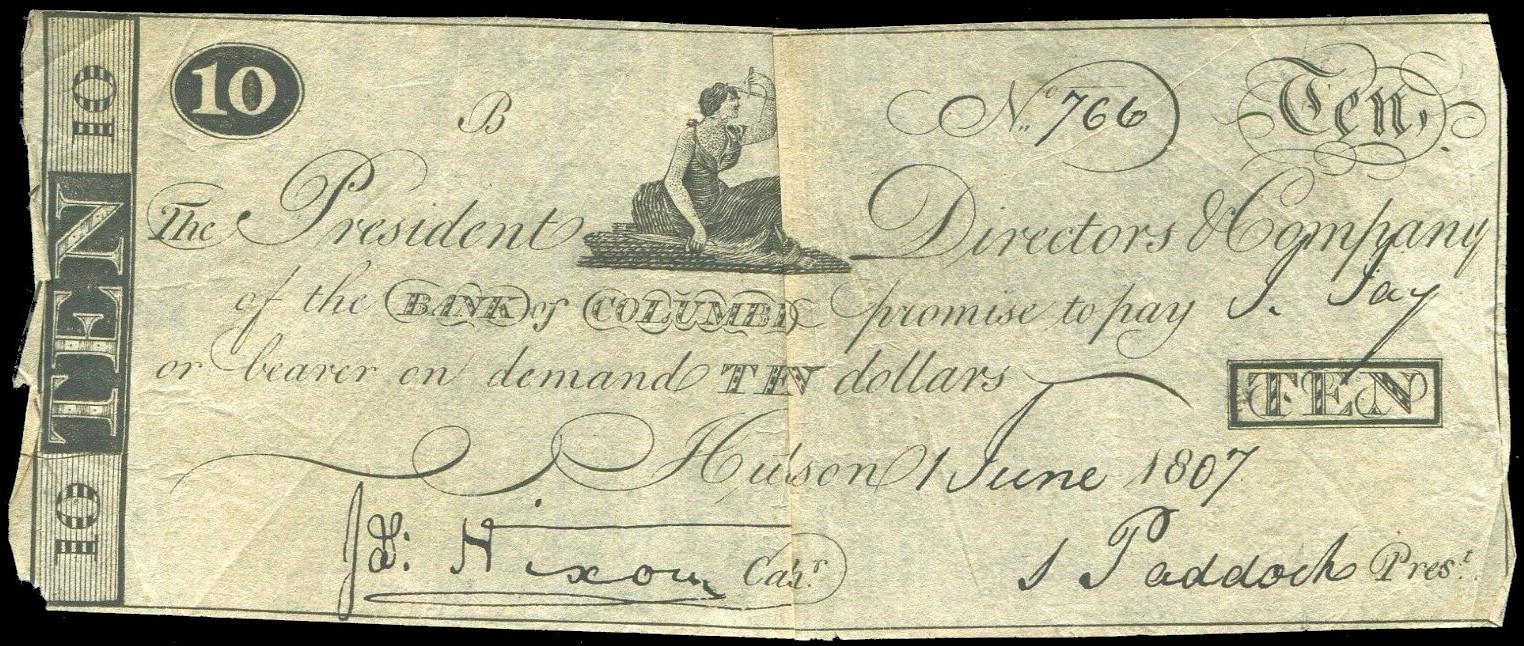 Drake's sojourn in Queenston ended in late 1809 when he was arrested, but not convicted, as a member of a band of counterfitters. The incident arose when fake 10-dollar notes of the Columbia Bank of New York began appearing in communities along the U.S.-Canandian border. Drake was one of eight men arrested and jailed by Canadian authorities, who claimed he was part a "gang" led by Philander Noble (1772-1845). However, he was not among the four men who ended up serving six-month prison sentences with Noble in the Niagara Gaol (Vermont Courier, Rutland, VT, Saturday, May 20, 1809, p. 1; and Journal of the American Institute of Criminal Law and Criminology, May 1919 - Feb. 1920, v. X, p. 523). Drake then disappears from Upper Canada, coincident with the appearance of a Gilbert Drake in the 1810 U.S. Census in Hounsfield, New York, a rural community on the east side of Sackets Harbor, more than 150 miles across the lake from Niagara Falls. Analysis of U.S. census returns helps to answer the question of whether or not this Gilbert Drake of Niagara and Gilbert Drake of Hounsfield are the same man.
1810 U.S. Census - The head of household is Gilbert Drake, born between 1765 and 1775. His household of 10 people in Brownville Township, Jefferson County, New York included 2 males and 1 female between 26 and 45 years old. There was also 1 female between 10 and 16 years old, with 3 males and 3 females all under the age of 10. Brownville is located about 8 miles to the northeast of Sackets Harbor.

1820 U.S. Census - The head of household is Gilbert Drake, born before 1775. His household of 8 people in Hounsfield, Jefferson County, New York included 1 male 45 years of age or older, and 1 female 45 or older. There were also 2 males 16 to 26 years old, 1 male 16 to 18 years old, 1 female 16 to 26 years old, 1 female 10 to 15 years old, and 1 female under the age of 10. Hounsfield is located about 6 miles to the southwest of Brownville, and 4 miles to the west of Sackets Harbor.

1825 New York State Census - The head of household is Lamour (Tamar) Drake, who is probably a widow, as no Gilbert Drake appears in this or any subsequent New York census. Her household of 5 people includes 2 males and 3 females.

1830 U.S. Census - The head of household is Tamor (Tamar) Drake. She was born 1771 to 1780, and her household of 4 people in Hounsfield, Jefferson County, New York included 1 female between 50 and 59 years old, and 1 male 15 to 19 years old. There was also 1 male and 1 female between 5 and 9 years of age. Hounsfield is located about 6 miles to the southwest of Brownville, and 4 miles to the west of Sackets Harbor.

1840 U.S. Census - The head of household is Tomas (Tamar) Drake. She was born 1761 to 1770. Her household of 4 people in Sackets Harbor, Jefferson County, New York included 1 female between 70 and 79 years of age, along with 1 female between 5 and 8 years old, and 2 males under the age of 5.

We conclude from the above that John Francis Drake and Gilbert Drake are probably the same person. Furthermore, Gilbert was born before 1775, most likely in New York, and died sometime between 1820 U.S. Census and the 1825 New York State census. Also, his wife Tamar was probably born about 1770, almost certainly in New York, and she died between the 1840 and 1850 census. Although we do not know the names of their parents, we can make some guesses at least on the ancestry of Gilbert, which is covered in "The Genealogy of the Drake Family".
* * *
The Smith and McCumber Families - When Tamar and Gilbert/John Drake's daughter Nancy was 16 years old, about 1817, she married an army sergeant named James Smith, and they had at least two children, a boy and a girl. However, Nancy became a widow shortly after the children were born; and she moved to Burlington, Wisconsin, where she had relatives. The identities of these relatives are uncertain, but Capt. Francis McCumber (1806-1888) and his family had a farm in 1846 that was almost next door to the Toombs farm. Furthermore, Nancy in the 1860 U.S. Census was a member of the McCumber household. Apparently, McCumber was one of the best-known ship captains on the Great Lakes, before he retired to Burlington, and he was responsible for bringing many of Burlington's settlers from his home port of Sackets Harbor to the shores of Wisconsin.
An interesting coincidence is that the maiden name of Francis McCumber's wife is Frances Drake (1810-1878). She was born on July 14, 1810 at Queenston (Queenstown), Upper Canada (Ontario), which is only about 3 miles north of Niagara Falls. Also, she and McCumber were married in 1832 in Sackets Harbor. Both are buried in Burlington Cemetery in Racine County, Wisconsin. Perhaps Frances Drake and Nancy Drake are sisters? The evidence in the least would indicate some sort of close family relationship.
Nancy Smith's daughter, Frances Maria Smith, grew up in Burlington, and married William Toombs, an Englishman from the neighboring farm, on Aug. 17, 1846 in Burlington. William followed the 1849 Gold Rush west to California, and ended up in Placerville, with Frances joining him there in 1852 with their two-year old daughter. Frances' mother Nancy came to California as well, probably traveling across the country in 1869 or 1870 by train, after the trans-continental railroad had been built. Nancy died on Dec. 29, 1879 in Placerville, where she is buried in the Old Union Cemetery.
* * *
The Smith Family of Burlington, Wisconsin - On a different note, there is an interesting possibility, but one without any real evidence, that Nancy Drake's husband James Smith was a blood relative of the brothers Moses (1800-1849) and Lemuel Rood Smith (1812-1874), who were two of the first settlers in the Fox River Valley of Wisconsin. The Smith brothers arrived on the banks of Fox River in late December of 1835 very near to the present site of modern Burlington, and made the first land claims in the area by carving their initials on trees. They then built the first houses there, and Moses in 1837 helped to build the first sawmill. Although neither Moses nor Lemuel were born in the Great Lakes region of New York, where James and Nancy Smith came from, they did live part of their lives in Hamilton County in upstate New York. Furthermore, Moses and Lemuel enticed many friends and relatives from western New York, among them their father Aaron, to join them in 1836 in "Foxville", as Burlington was first called. Nancy Smith (neé Drake), who at the time was a widow with limited options, may have answered their call.
An important footnote to this is that Moses Smith was one of the original followers of Joseph Smith (no relation), the founder of Mormonism. Moses was instrumental in converting his brother-in-law John Jesse Strang to the faith. When Joseph Smith died in 1844 his followers split into two factions - one followed Brigham Young to Utah, and another, the "Strangites", followed John Strang to a new settlement in Voree, on the outskirts of Burlington. The Strangite Church of Latter Day Saints survives today, with a small congregation in Voree, the same cemetery where her daughter Frances is buried.

---
RELATED WEB PAGES:
REFERENCES:
The documentation for many of the dates and places listed in this history are found in the Ancestry.com online databases (subscription required).

MacBeth, Irene, Dec. 27, 1960 and June, 1969?, Notes by Irene MacBeth: family papers, 2 p.

Swansborough, Aunt Mary, written c. 1930, The History of Evelyn's and Helen's Maternal Grandmothers: family papers, 3 p.