City of Bakersfield
Bedrock Mortar Sites
(Kern County)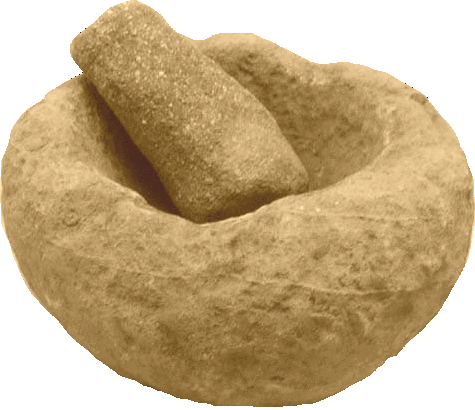 The City of Bakersfield has several large granite boulders containing mortar holes that Kern County some years ago removed from the upstream part of the Kern River, and relocated to places around town. We know of boulders on display outside at the Kern County Museum, at Ming Lake on the northeast side of the city, and at River Lakes Park on the southwest side. Today this wanton desecration of archaelogical sites is illegal, and the county no doubt would vilify and fine anyone caught doing this. The one redeeming aspect of this government vandalism is that the boulders are now located in places where the public can easily view and enjoy them. It is not known where the Ming Lake and River Lakes Park boulders were originally located, but presumably they came from along the shores of the Kern River somewhere between Ming Lake and the mouth of the Kern River Canyon. A plaque on the Kern Museum Boulder (see below) identifies where it came from.

Photographs of Bedrock Mortars in Bakersfield
(displayed at parks and public buildings)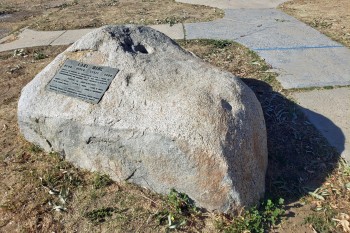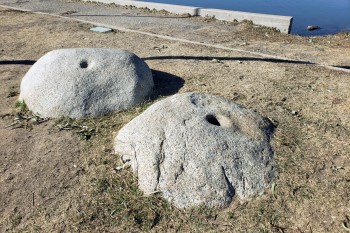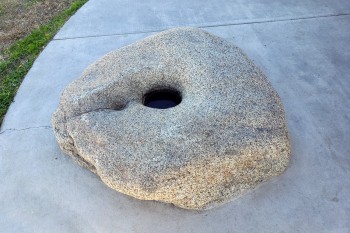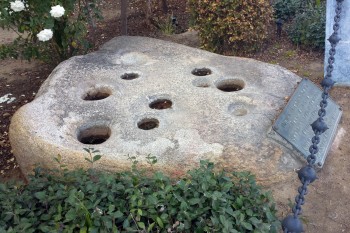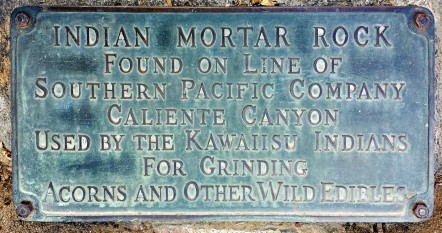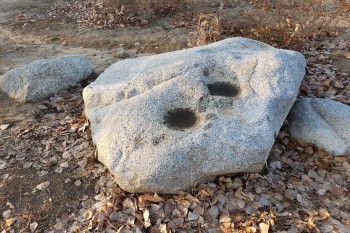 The upper row shows pictures of the boulder mortars at Ming Lake. The middle row shows the bedrock boulder on display outside the Kern County Museum, along with the plaque that identifies where it came from. The bottom picture shows the boulder at River Lakes Park, which is located along the bike path near where the pedestrian bridge crosses the river.
Return to Archaeological Sites
| | |
| --- | --- |
| | Copyright © 1998- - Carty Brothers, Inc. |