Maidu Museum & Historic Site
Museum and Bedrock Mortar Site
(Placer County)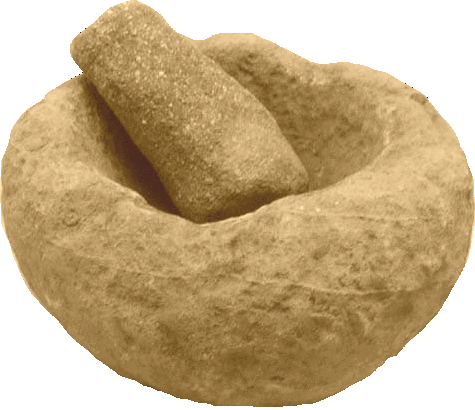 T

he museum is located at 1970 Johnson Ranch Drive in the city of Roseville. It is best to phone them at (916) 774-5934, or go to their website for information on fees and hours. The museum grounds are the site of an ancient village of the Nisenan Maidu, who are also known as the Southern Maidu or Valley Maidu. There are more than 100 bedrock mortars here in the fenced in grounds in back of the museum, as well as petroglyph rocks, a grooved stone, and a reconstructed house pit. Inside the museum there are several interpretive exhibits and artifact displays, as well as a gift shop and book store.

Photographs from Maidu Museum and Historic Site
Bedrock Mortars and a Petroglyph (upper right) at Stops 1 & 2 on the interpretive trail outside the museum.

Interpretive exhibits inside the museum.

A grooved rock at Stop 3 on the interpretive trail outside the museum is shown in the right photo. Although the grooves show no discernable pattern, some people try to interpret them to represent something specific, like bear claws. However, they probably are nothing more than random scratches formed by dragging sticks through the grooves to sharpen the points for digging, or some similar task. The middle photo shows an acorn leaching basin in front of the rock, and the right photo shows bedrock mortars behind the rock.

A reconstructed house pit at Stop 4 on the interpretive trail outside the museum is shown in the left photo, with some adjacent bedrock mortars in the center photo. The right photo shows a nearby petroglyph that is shaped like a figure-eight.
Return to Archaeological Sites
| | |
| --- | --- |
| | Copyright © 1998- - Carty Brothers, Inc. |