DISCLAIMER AND CREDITS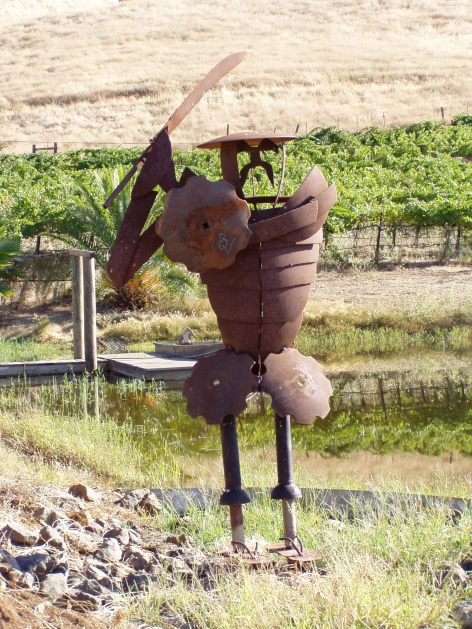 The Bella Vista Ranch Home Page is designed and maintained by Mike and Janet Clark. Although we have tried to do a good job in putting this website together, we accept no responsibility whatsoever for the accuracy of any of the information contained herein. If you do not like what we have written, then websites more to your liking are just a mouse click away. We also make no claims for originality, and we have borrowed freely from many different sources, only a few of which are listed below.
Please bear in mind that web pages come and go - here today then gone tomorrow. These sites existed when we made our web site. Our apologies if the links are broken and the sites have vanished. They used to be there.
Maynard Amerine and Vernon Singleton (1977) - Wine: An Introduction, University of California Press, Berkeley, 373 p.
The History of English Wine (website) - www.english-wine.com
Betty Dopson (1988) - Fruit of the Vine: 200 Years of Winemaking in California, Lexikos, San Francisco, 135 p.
Robin Garr (website) - Wine Lover's Page
Anthony Hawkins (website) - WWW Winegrape Glossary
Hugh Johnson's books - Hugh Johnson's Pocket Wine Book 2004: Revised & Updated, Mitchell Beazley, 296 p. and The World Atlas of Wine, 2001, Mitchell Beazley, 352 p.
Danny May and Andy Sharpe (1997) - The Everything Wine Book, Adams Media Corporation, Holbrook, MA, 288 p.
Pim van Ravesteijn (website) - Vintage Wine Charts
Jens Riis (website) - Spanish Wine Page. Another good website is A Beginner's Guide to Spanish Wine.
Jancis Robinson (1996) - Guide to Wine Grapes, Oxford University Press, New York, 232 p.
Peter Ruhrberg (website) - German Wine Page
Michael Schuster (1989) - Beginner's Guide to Understanding Wine, Simon & Schuster, Inc., New York, 140 p.
Giorgos Vekios (website) - The Roads of Greek Wines